Weekly Bitcoin Price Update – 01/20/19
Bitcoin traded near $3,536 at the close of this week after reversing to the downside from $4,100 last week. The 50 day SMA was broken to the upside briefly on Friday and Bitcoin surged up to $3,774. Unfortunately it was a false breakout and was not a sustained price movement and Bitcoin closed below the 50 day SMA.
Notable events of the week include Coinstar enabling bitcoin purchases at their kiosks throughout the US and Cryptopia being hacked. Both, however, negligibly affected the price.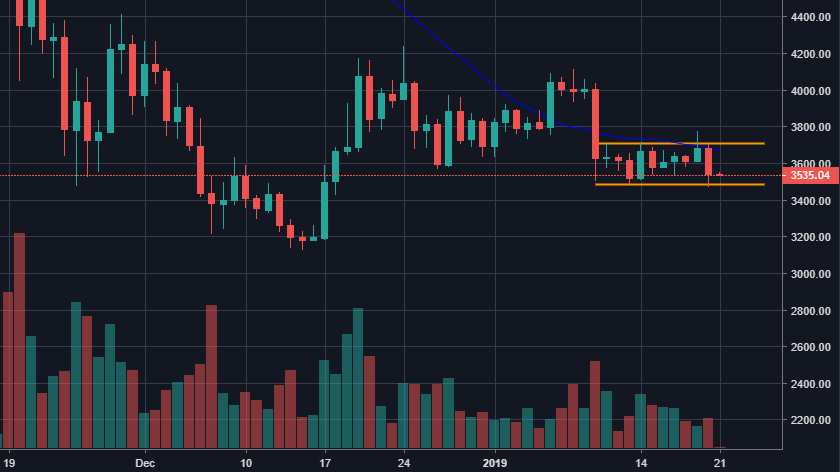 Bitcoin now continues to trade in a bear flag pattern and is nearing the bottom of the pattern. Expect a break in the bear flag to the downside with a target of near $3,000. However we have to keep in mind the 200 weekly SMA at about $3,300 and that could act as support.