Weekly Bitcoin Price Update – 01/27/19
Bitcoin closed the week trading near $3,533 which is marginally lower than last week's close of $3,536. The 50 day SMA continues to act as strong resistance against upward movement. Bitcoin's price is now trading below the daily 61.8% fibonacci retracement…A level that very closely matches the bear flag pattern Bitcoin has been trading in for around 2 weeks. This weakness indicates further downward price pressure soon.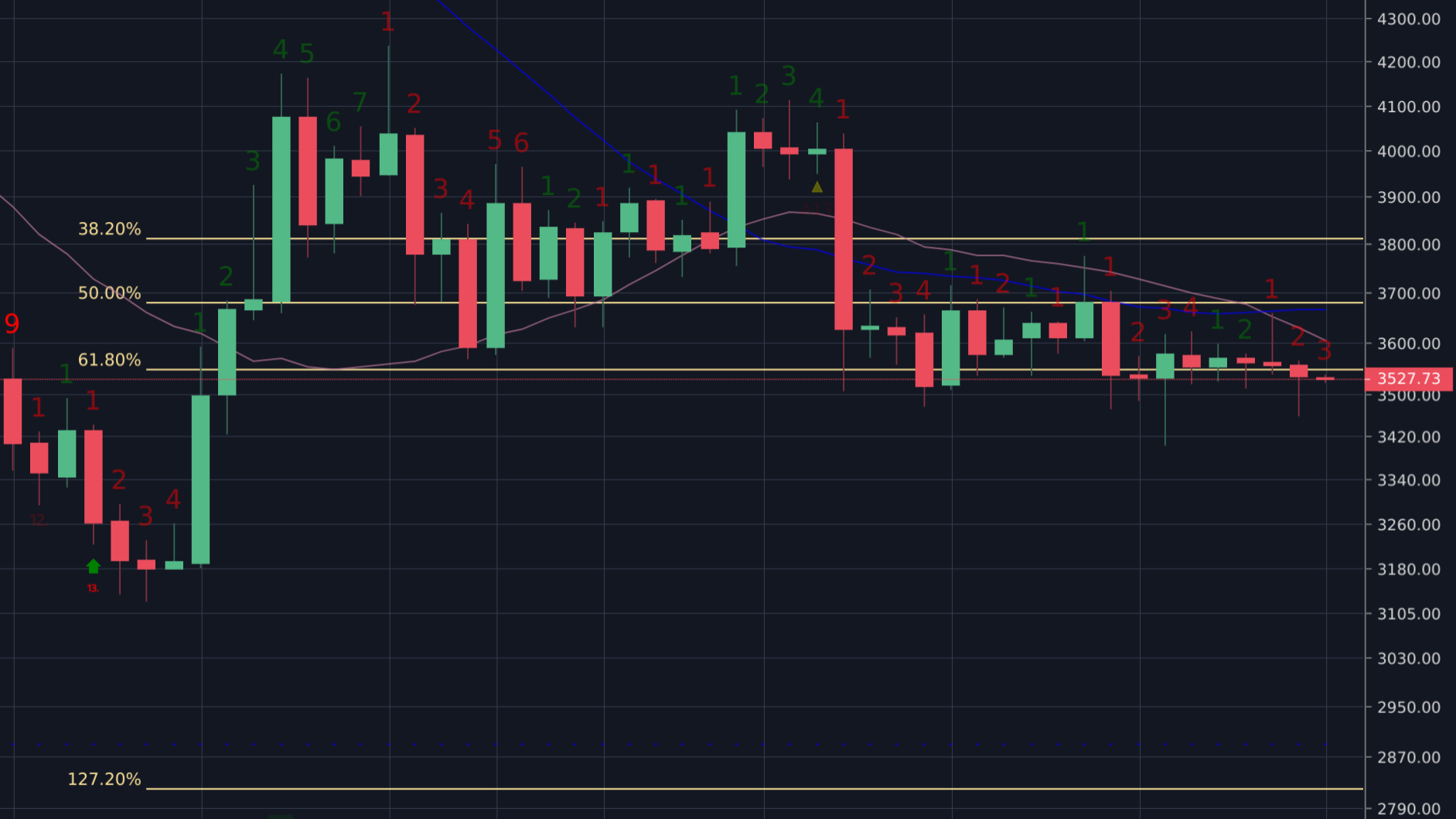 Bakkt released details on their physically settled Bitcoin futures contracts this week. The fact that these are physically settled futures means Bakkt will actually hold Bitcoin in their warehouse. Many believe this will have a positive impact on price, however the release of these details had absolutely no impact on price this week.
Expect Bitcoin's price to break down from the bear flag and approach the 200 week SMA at $3,300. This price level will also likely not hold, leading to further selling pressure to a level between $2,800 and $3,000.