Weekly Bitcoin Price Update – 02/24/19
Bitcoin has closed a very volatile week at $3,730. On Monday, Bitcoin broke out of the bull flag it was trading in last week. After reaching a high of $4,190 it then pulled back nearly $400 on Sunday. It now hovers right around the 50% Fibonacci retracement. This is about $100 above the 50 day SMA.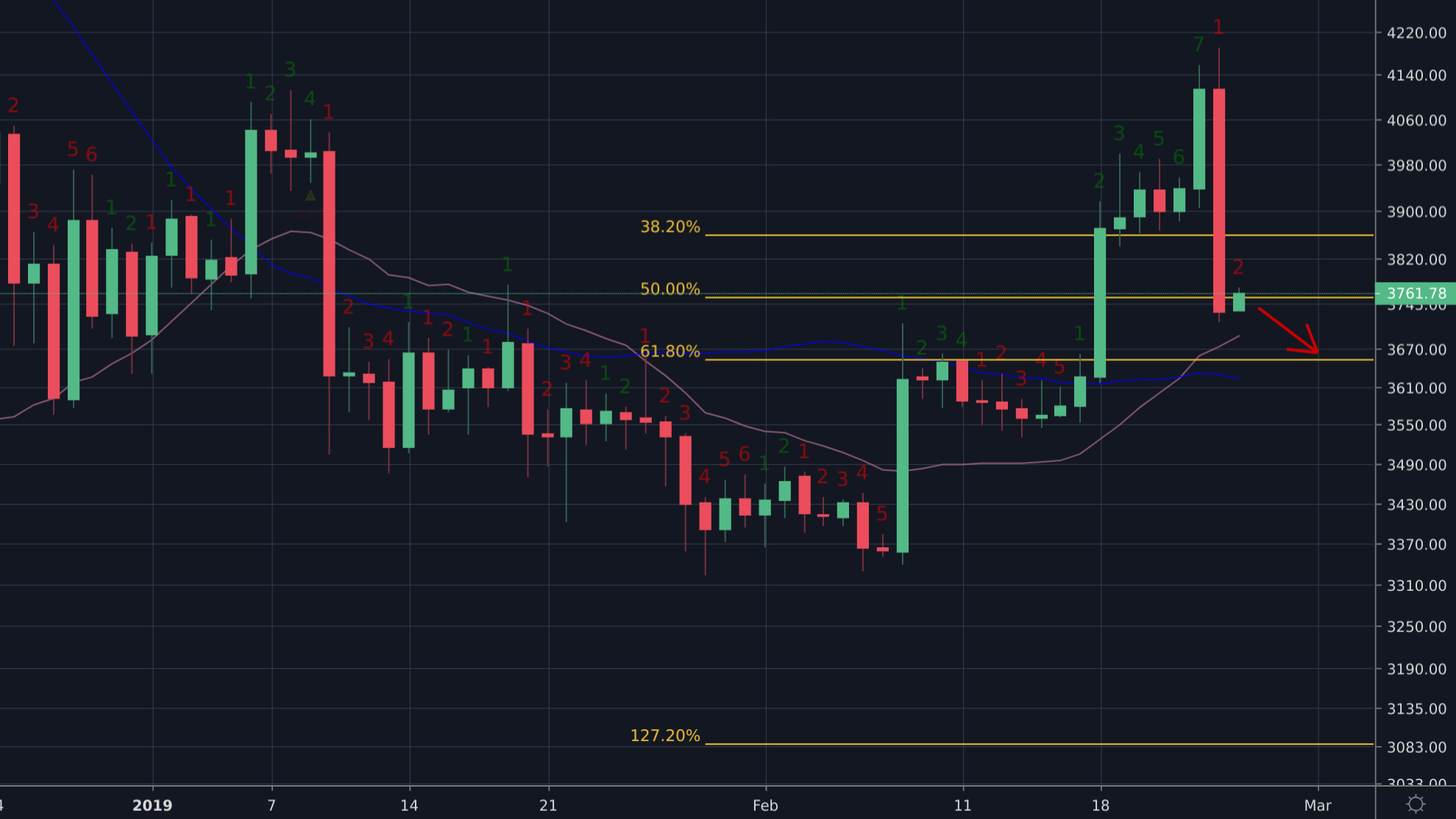 We expect further selling to about $3,650 which coincides with the 61.8% Fibonacci retracement. This is also where the 50 day SMA will be very shortly. This point is pivotal for Bitcoin and it must hold for continued bullish price movement towards $5,000 where the 200 day SMA will be.
This week had some interesting events unfold. In an interview, Elon Musk called Bitcoin "Brilliant" and better than paper money for value transfer. Then in the following days Fidelity's digital assets branch took hold of the Lightning torch and passed it along. Fidelity has been planning to launch their Bitcoin custody service for a while now.