Weekly Bitcoin Price Update – 02/17/19
Bitcoin closed the week at $3,625. This is down slightly from last week's close of $3,650. The close this week is very slightly above the 50 day SMA. If the following days continue to trade above the 50 day SMA this will result in a breakout of the bull flag.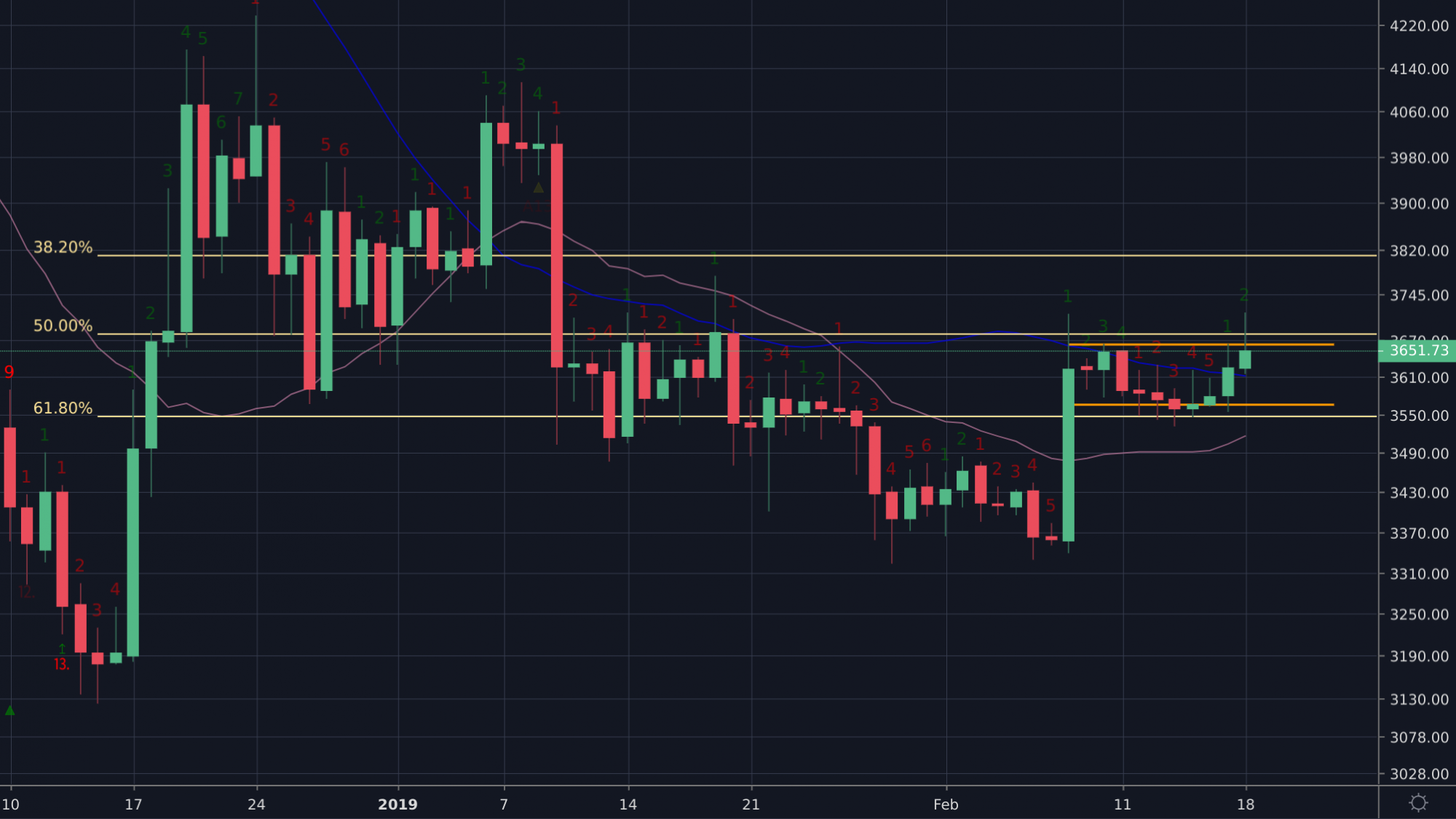 As long as Bitcoin stays above the 50 day SMA we continue to expect short term bullish pressure. The first bullish target is $4,000…with a possible short term maximum target as high as $5,000. The 200 day SMA is descending quickly and will cross the $5,000 price level soon. We expect this to be significant resistance for Bitcoin.
This week saw very little Bitcoin news of interest to traders. Though there was some very interesting news for long term investors. Twitter and Square Cash CEO Jack Dorsey said in an interview that Bitcoin's Lightning network is coming to Square's Cash App. That shows great confidence in Bitcoin's level 2 scaling solution and will only help Bitcoin in the long run.