Weekly Bitcoin Price Update – 02/10/19
Bitcoin price closed at $3,650 this week. On Friday, February 8th Bitcoin bounced strongly off of the 200 week SMA and the price rallied +8%, up $260 at the close.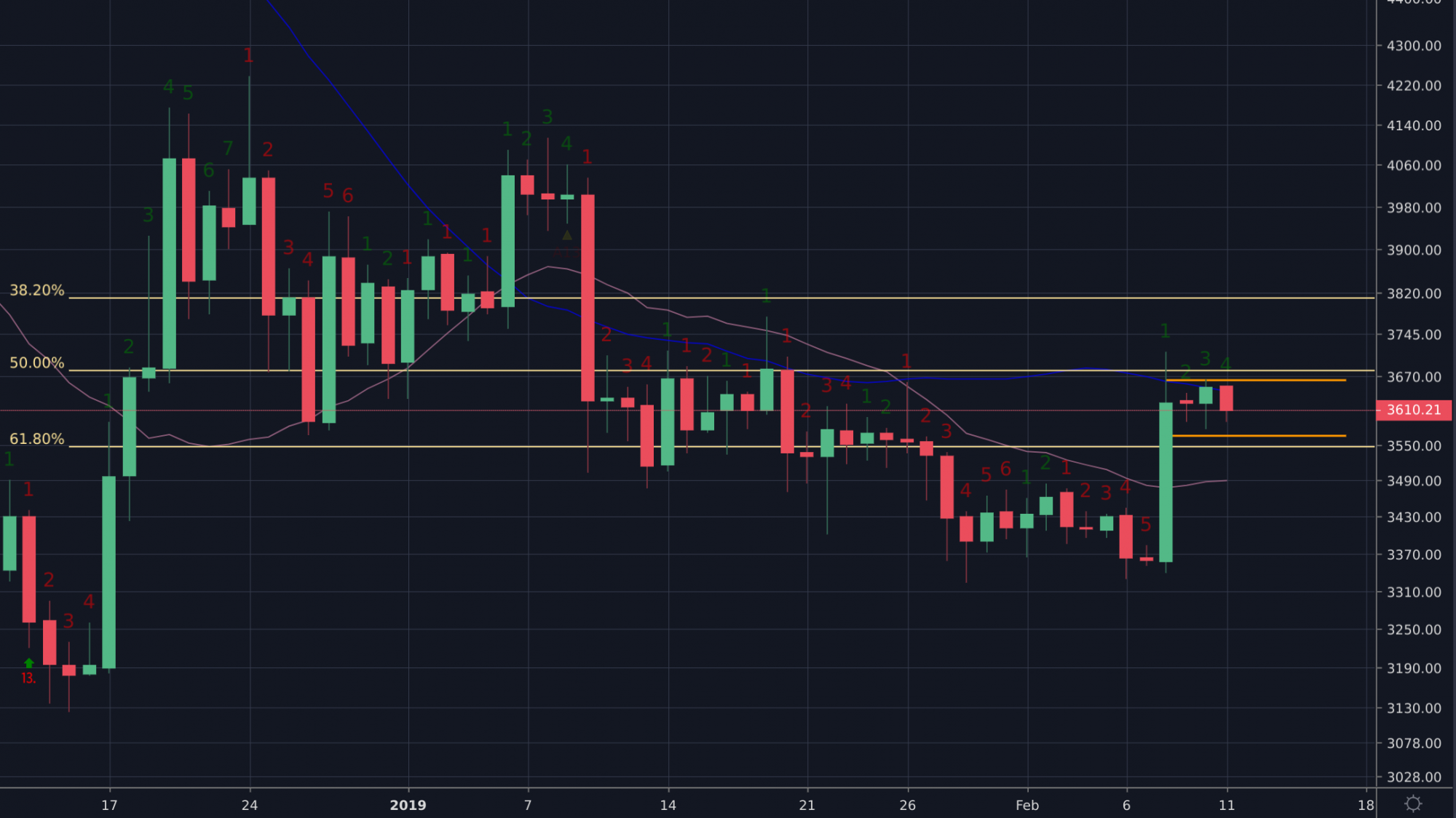 Buy pressure is now steadily increasing just under the 50 day SMA. Bitcoin is now in a bull flag with a short term bullish bias. The highest bullish target is near $5,000. This is where the 200 day SMA will be in the following days and it will be significant resistance. For the moment, Bitcoin could pull back into the $3,500 range before building up enough strength to bust through the 50 day SMA.
During the week SEC commissioner Robert J. Jackson Jr. made headlines with his statement that he believes a Bitcoin ETF will eventually be approved. This may have had an effect on Bitcoin's price, however it seems that technicals may have been the more likely reason.